---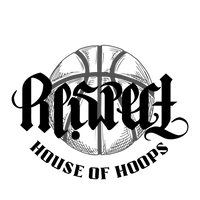 2023-2024 WINTER TRAINING/SPRING TEAM REGISTRATION - BOYS AND GIRLS U11-U18 - $1236
Installment Payment Option:
$309.00 at the time of registration
February 1st $309.00
March 1st $309.00
April 1st $309.00
After making your first payment, please complete your registration by visiting the link below:
https://www.rampregistrations.com/public/participantreg?v3=1ad7a396
Looking for Calgary basketball training? Develop and sharpen your basketball skills and prepare for the 2024 spring season with our individual skills training! Sessions include high-intensity, individual skill development for beginners to elite-level players. Winter training includes 2, 90-min sessions/week! Winter training is open to all players, including those who made their high school basketball teams - our sessions are in compliance with Alberta High School eligibility rules.
SPRING SEASON U11-U18 EVALUATIONS START MID-MARCH 2024
Spring team evaluations will take place mid-March, after the city high school basketball finals. Please note, we do not cut players from our programs, and we do not charge an additional fee to reevaluate for placement on a Spring team.
The spring basketball season offers competitive game opportunities and will include:
2-3 team practices per week
3-4 tournaments or league equivalent included (AAU/USA & Canada Options)
Exhibition games
Spring teams focus on team-directed learning including offense and defensive systems and strategies for game-play during the spring season.
2022-23 GEAR PACKAGE — ALL GEAR YOU RECEIVE IS YOURS TO KEEP!
Players will receive the following gear package at no additional cost:
Competition Jersey and Shorts
Basketball Backpack
Respect Team Apparel
Warm-Up Shooting Shirt
Respect Basketball T-Shirt
Water bottle
PAYMENT OPTIONS
We are pleased to offer flexible payment options! Finances will never stand in the way of a child participating in our program! We Accept Cash, E-Transfer, or Credit Card Payments (subject to 3% administrative fee)
CREDIT CARD PAYMENT: If you would like to pay by credit card, please select "cash" when prompted during the registration process. After completing your registration form, click the link found in your confirmation email to access our payment portal and follow the prompts to process your payment.
CASH: Cash payments are accepted and arrangements for pickup will be made after registration. Please note, payment is required in order to secure your spot.
e-Transfer: Please send e-Transfers to:
Please include your child's first and last name in the information section prior to sending your e-Transfer.
KidSport and Jumpstart Grants
We are pleased to accept both KidSport and Jumpstart grants — please contact us for more information or apply online for funding. Please note, you must register for our program before applying for a grant. 
MULTI-FAMILY MEMBER DISCOUNT
Respect Basketball is pleased to offer families with two or more athletes registering in a full-year program a 5% discount for each registrant. 
Due to high demand, limited space is available and all programs are offered on a first-registered, first-paid (deposit or in full) basis.
Alberta Basketball Membership
All Respect Basketball players are required to purchase an Alberta Basketball Membership for the current year. Please click the link below to purchase your membership prior to participation in our program.
https://www.rampregistrations.com/login?v3=e3bbd5fce5